There's a new dawn in Auckland. It's not a second harbour crossing made up of trained dolphins ferrying commuters to the city on their backs (sounds cheap Mr Joyce!), or a 'no arseholes' rule in the Viaduct, set to transform the area into Tuesday night Invercargill main street within a week.
No, it's the return of the prodigal son, world cup winner John 'mad butcher' Kirwan, back from Italy and Japan and, much to Twitter and headline writers' amusement – the abyss.
The best thing for Kirwan is there's no matches for almost a year – the feelgood factor the Blues could generate by not actually playing rugby could well last until twenty minutes into their first match in 2013.
I hope JK goes well – but posts like these and comments like these it's clear the Warriors, who announced a series of youth programme and community initiatives last week are miles ahead in the having-your-shit-together metric. Except for on the field. No-one has their shit together there.
In rugby-teams-that-are actually-playing news, the sportreview-approved Chiefs go into Friday night's big 'clash' as underdogs, thanks to the Crusaders' cheating ways. In a DAMMING EXPOSE, stuff.co.nz's EPIC TROLL Mark Reason details all the ways the Crusaders have CHEATED their way to seven titles, including: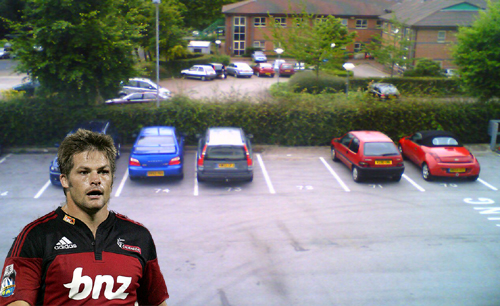 Waiting in the car park before games to influence referees by beating them up.
'Signalling' at Bridge
If the Chiefs do overcome the CHEATING Crusaders and go on to win the title, the Chiefs players would no doubt run into the chicks from the Magic, who'd still be downtown on the daiquiris after winning the ANZ Netball Championship. If the Chiefs and the Magic were to go full-Mad Monday together, it could result in a generation of Waikato sporting superstars that would dominate the national sporting scene for decades to come. sportreview.net.nz's postion is: this must happen.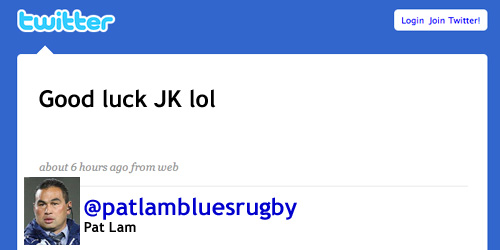 Epic troll is epic.