This is an intriguing point of the tour – the Lions sent to a tough venue to  play a tough team a week out from the first Test. Which will be tough. You get the idea.
The misty, niggly rain that turned up a few hours from kick off, which had the Lions' big pack licking their lips like they were being offered vinegar on their fish and chips and hurt the Māori ABs' backline chances for razzle or dazzle.
Frankly, the home team were flat when the occasion called for a bit more. The bright spots of a stirring haka and home town hero Liam Messam's try came early but there was little else to cheer about, despite some big hits going in late.
The Lions had all the control and their big strong runners and big long kickers won the territory battle comfortably.  Their first job is making sure they're tough to beat and it'll be the same next week. Can't wait.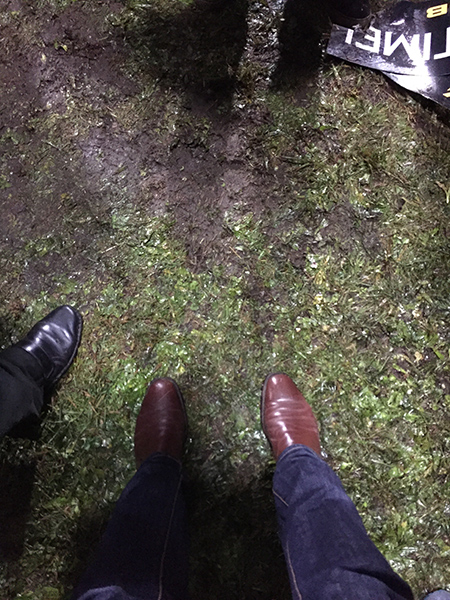 Off-field it was fantastic grass roots stuff, Rotorua's big banks were often more entertaining than the game, with several punters forced to regret their choice of non-grip footwear. I bet we had more fun than all those Lions fans in the end-on segregated seating.