So we're taking the Bledisloe to Hong Kong. Again. Taking rugby to Asia sounds like it'd be cool, kind of like Indiana Jones getting on the razz in a Nepalese bar, but is more likely to involve a bloke called Charles Barrington-Unpleasant-Rolls boring your tits off with tales of the 'barmy' 'army' in a corporate box before vomiting on your shoes.
Getting a disinterested world interested in our interesting game is a challenge – Sportreview.net.nz Sporting Consultancy's proposal involved Clive Woodward being driven through the world's great cities on the back of a lorry, being repeatedly kicked in the nuts. Let me paint you a picture of the good people of Berlin, Chicago and Mumbai cheering the sickening thud of shoe leather on bollock and the yelping of a knight of the realm. They didn't buy it.
In the meantime, we can all but dream of a world in the thrall of rugby – a World In Union: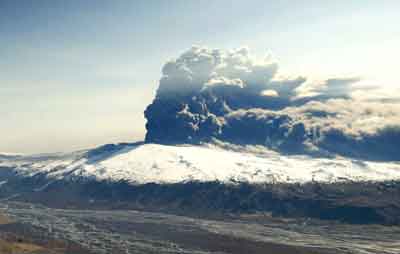 The people of Iceland celebrate Sonny Bill Williams considering his All Black options with a traditional fireworks display.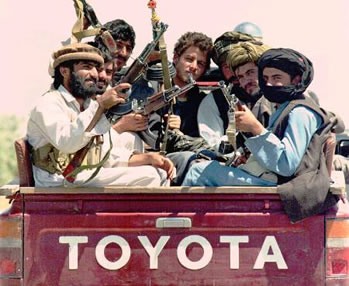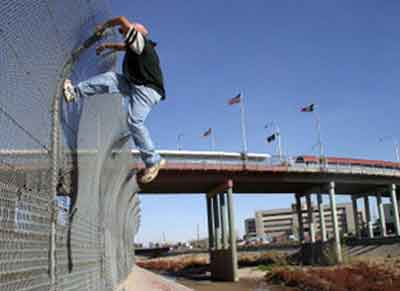 A Mexican rugby fan clambers to get into Yarrow stadium.
In other news, All Whites captain Ryan Nelson has been touring the country telling us how excited he is about the World Cup – but could he be MORE excited?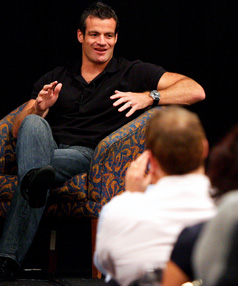 All the elements are there – his eyes are clear, not glassy or cloudy, legs crossed casually, and David Bellamy-like talking with his hands. Unfortunately for Ryan, the one audience member we can see is listing to one side, sleeping, or deep in thought, wondering if he left his copy of adult equestrian magazine 'Horses For Courses' out in the lounge where his flatmates might see it. With a few small tweaks, Ryan could be THIS excited:
This kind of energy would really lift New Zealand's Football Fever™ (bought to you in association with Andrew Saville) to another level, and be handy for the All Whites if their matches go into extra time. Prepare the industrial sized tins of Sunny D, for the nation's sake.